Certification Consulting
Risk analysis and certification consulting for elevators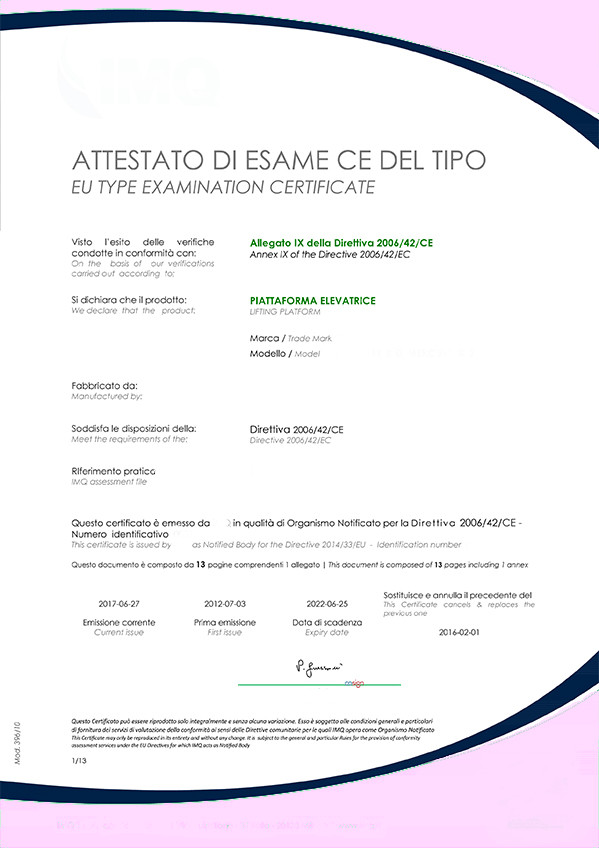 Documentation for Certification of elevators
Elevator Certification
It is now common among elevator installers the need to customize their product by creating a "model lift" to sell as complete package, also with certification.
Risk analysis
Furthermore we have increasingly the need to install elevators which can not fully comply with the elevators technical regulations, it is therefore necessary to proceed with the execution of a risk analysis for complete elevator, or for single component.
Energy saving
Energy saving needs are increasingly urgent, and now the building companies are demanding more and more the energy certification of lifts to be installed in their own building.
That's why Montano Engineering is more and more specializing in creation and supply of:
Technical dossier to submit to Notified Body for the Certification of the "model lift".
Manuals for installation, use and maintenance of the complete elevator or single components.
Risk analysis of the elevator or single component, produced according to the standard "EN ISO 14798 – elevators – risk assessment and reduction methodology" (as required more and more by Notified Bodies).
Calculation of energy performance and classification of lifts and freight lifts as required by standards EN ISO 25745.