Structural analysis
Structural analysis for metal structures of elevators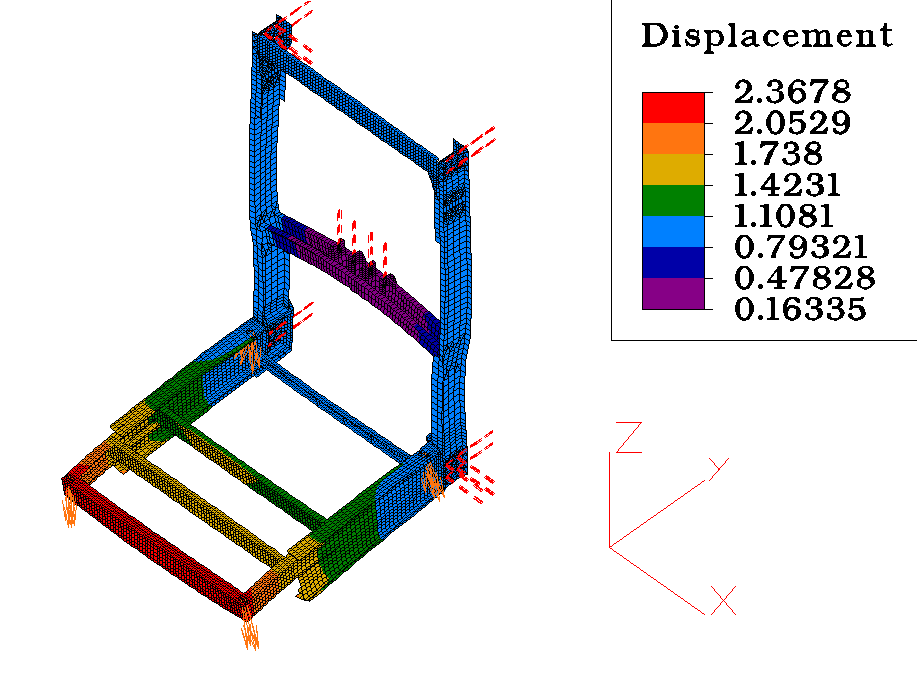 Structural analysis:
It is not comfortable to enter inside a lift car and feel the floor give way or warp under your feet.In the same way, there are situations in which the lift can be affected by external and unpredictable events such as an earthquake. These possibilities may be obviated through a proper structural analysis in the design phase, also useful to granting certification of the "model lift".
Montano Engineering is able to carry out structural analysis about any type of metallic structure, by a software which use the finite element method (FEM), in particular it is specialized in the following types of structures:
Mechanical components for lifts and elevators (slings, counterweights, machinery bed plate on top of guide rails, machinery support frames inside machine room, anchor brackets, safety gears and various safety components).
Metal structures for lifts (metal shafts).
Metal structures for building in general (industrial decks, silos support structures).
METAL STRUCTURES:
Regarding the metal structures for lifts, calculations are performed according to european technical regulations (NTC 2008) taking into account wind, snow and earthquake where necessary.